Neighbors play an important role in our lives. Neighbors MAY prove helpful to us in many different ways. They can be a good shoulder in bad times and also be a good support and blah and blah blah blah blah. How do I tell what 'Blah' is? I don't know what a 'good' neighbor is? 😛 
"The Bible tells us to love our neighbors, and also to love our enemies; probably because generally they are the same people." ― G.K. Chesterton
Is it all?? Are all neighbors 'good'?? IF someone says YES, I want to meet him in person and bring my neighbor along, obviously 😀
I list down the annoying things neighbors do/say to make our lives miserable and quadruple our urge to find a new house ASAP. Laugh out with this, just in case you are facing issues with your neighbor, you are NOT Alone.
a. Ask Menu for the meals:
Neighbor : What are you cooking?
Me : Eggs.
Neighbor : Cool, I shall make the same.
Me (in thoughts) Is this a competition where we cook the same food?? Oh, hello, whenever you cook, I put on an oxygen mask..yuck 😀 Yeah, This ain't an hyperbole.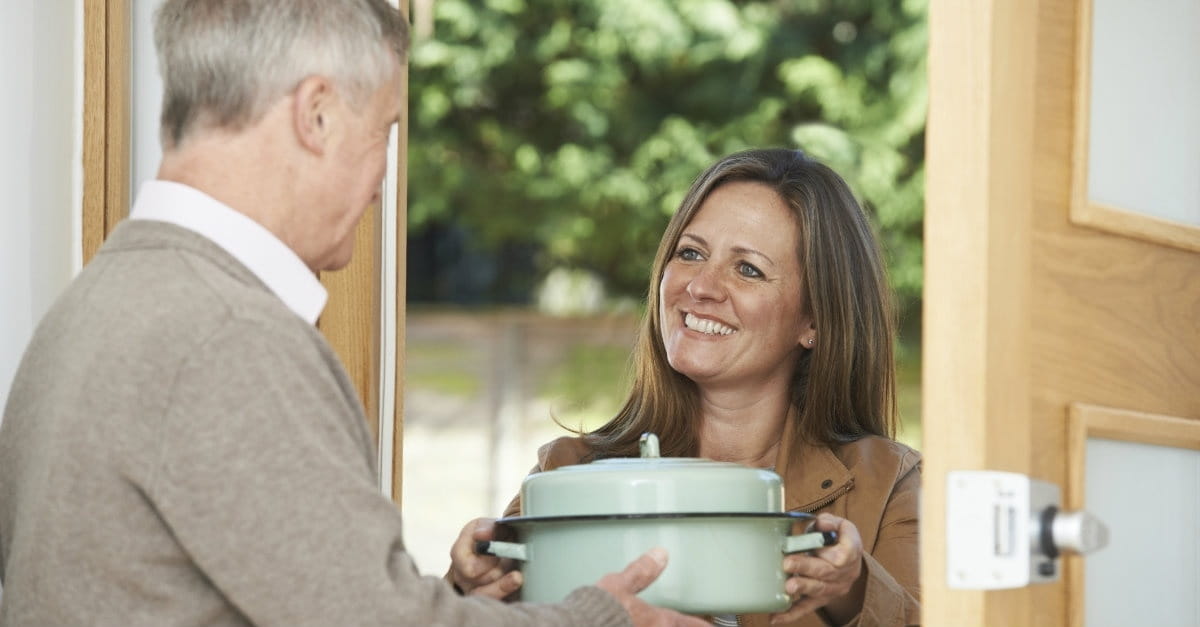 source
b. When Electricity goes off :
They come to you to check whether your home has the electricity supply. Grow Up Man, is it a matter of common sense that the entire colony has no electricity, though I am someone special, but the electricity guys do not realize that yet. 
source
c. Can I borrow this?? Mine is not working.
Can I borrow sugar, potatoes, onions, coriander, green chilies etc ?? You sure you want to know the 'etc' part? Then this article would be only of that, yes this is a warning.  
source
d. When you come home LATE :
The first question which our parents have from neighbors is "Your child came in very late last night..right eh? Neighbors are caring enough to sacrifice their sleep just to watch the time whether we are back home, 'safely'.
"Good neighbors always spy on you to make sure you are doing well." ― Pawan Mishra
source
e. When you are back from Shopping:
Neighbor : OMG, new dress…its too shiny, isn't it?
Me : No, I felt it is fine for the occasion.
Neighbor : How much did you get this for?
Me : Its cheap just Rs.1,000/-
Neighbor : I would NEVER lie to 'you'. I swear, the shopkeeper has looted you. My sister's daughter's aunt's sister in law had bought the same JUST for Rs.970/-. Well, HUGE discount, isn't it?
f. When you are alone at home, Partying with friends :
This one is an epic and every one of us must have gone through this. You are alone at home and have invited your friends for a party and suddenly your neighbors visit you, just to see what 'exactly' is going on. Your reaction is like 'Ah, Aunty, oh you guessed it right..the cocaine just got over, you late comer' 😀
g. Board Exams :
Neighbor : I think its HIGH TIME, you tell your child to stop going for music, dance, karate classes. He should focus ONLY on studies.
Me : Oh, Thank you..I was waiting 'just' for your approval before I could DARE stop him for extra classes.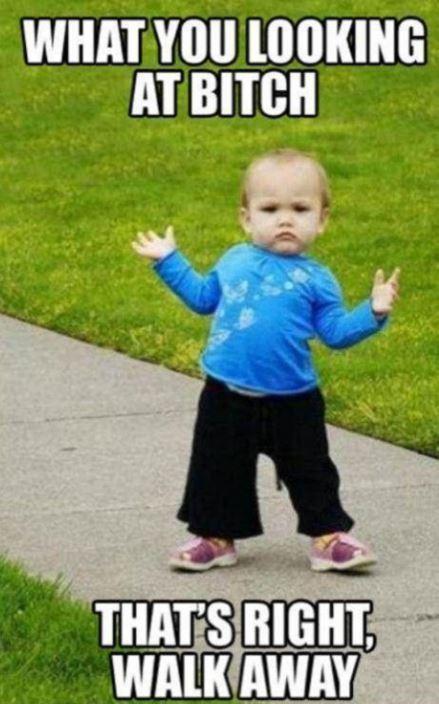 h. When THEY are feeling bored or when they forget to take the keys, AGAIN:
They would end up coming to your house like million times in a minute. I know this is not possible, but it hits me that hard; just because they are feeling 'bored'. Do I look like a clown to entertain them?? Even if I look like, I DO NOT WANT TO ENTERTAIN THEM, AT LEAST 'THEM'. GET AWAY.
For keys, Why don't you spend few bucks and get another pair of keys?? I am happy to lend you some money too. Yeah, I am a rich brat.
                                                                     source
Why are you judging me??? I LOVE MY NEIGHBORS…
Yes I am not even kidding 😀
Special Thanks to Jinita Parmar.