While some are still hit by recent demonetization, We take our cameras to the posh area of Mumbai i.e. Churchgate to find some answers with the help of few scenes as described below:
Scene 1 Camera on the Income Tax (IT) Department:
Here you can see all the professionals including Chartered Accountants, Income Tax Officers etc all dressed in best of the business formals, many of them white shirt & black pants along with a tie. Always burdened with their work. There's a segregation in them: one group of professionals are trying to recover and save themselves and their clients from the sudden hit on Black Money. The other side are the ones who seem to survive the black money hit but they are hit by GST (Goods and Service Tax) as the registration date for Maharashtra state is gone and they are still worried that how they are going to tackle this unknown gigantic dinosaur. 
The hero of this story is Mr Anuj. Mr Anuj is a professional as the one explained above. Mr Anuj, a Chartered Accountant goes to IT Department to see his appeal. He waits outside the cabin, trying to bribe the peon to antecede his file on the officer's desk. He goes inside the officer's cabin talks like a parrot for an hour and comes out. Well his mood is not good. He encounters us when he happens too see our camera focusing on him. He avoids us and goes to the nearby store to have a quick smoke, annihilating the gym hard work he underwent this morning.
We wave at him, even try to talk but he excuses himself by showing us the telephone sign.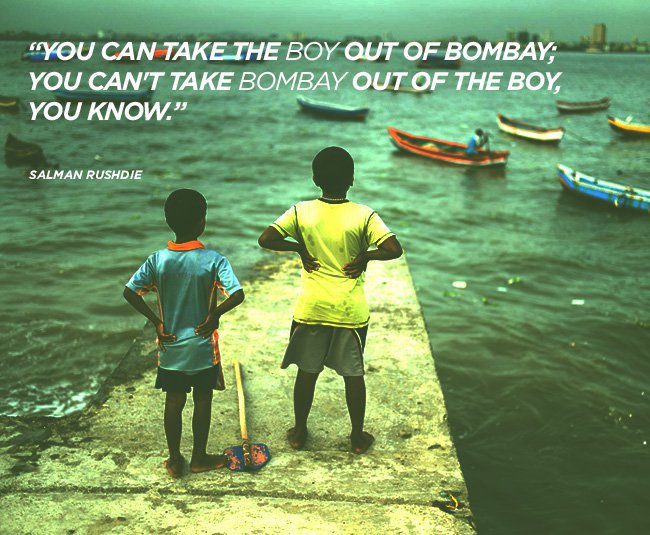 OUR ANALYSIS
Mr Anuj doesn't have any life here. This is a glimpse of the life of parched souls in Mumbai who do not care to anything unless it is affecting them. If you ask them about a bomb blast that happened near them their first worry would be of their data center and not the people. Here we conclude that the city of dreams, Mumbai and the professionals here do not have a life, because they work and do everything only for their work.
Scene 2: Camera on the Wankhede Stadium Mumbai(Bombay)
Situation here is no different here from the first scene, people are tensed, just the reason is different. There is a test match going on its India vs England. Till lunch time team India's performance is not up to the mark. it's now almost evening and we hear cheers and screams of the crowd as Mr. Virat Kohli has just completed his century. Though I am not in the stadium but I can hear the crowd and surprisingly I can see children on street dancing even if they can't go inside they are just happy. We find our second character Ms Bela.
Ms Bela is a cheerful woman and dances with the children on streets. She is apparently happy and munches on the chaat from the road side vendor. We get a chance to glance at her innocent look while asking for extra golgappa. She distributes the chaat to the children. Ms Bela must be in her twenties and enjoys life we feel. We also see her at the famous Marine Drive. She is looking at the calm sea, maybe she wishes she could settle her life just like the waves settle or maybe she is missing someone. She happily gives us the interview and yes we got at least one lively person to talk.
The umpire calls the day off and after almost half an hour at around 5:30-6. We see marine drive full of college crowd and we also find some of the professionals with their families. When the audience come out of the stadium, surprisingly we find Mr Anuj (from scene1) too. He has a better mood now. To our extreme luck, he comes to us and apologizes for his earlier behaviour while we are still talking to Ms Bela. We are done interviewing Ms Bela, Mr. Anuj is waiting patiently and now we take his interview.
OUR ANALYSIS
Ms Bela is suddenly sad and she excuses herself. While our reporter talks to Mr Anuj, our camera man finds Ms Bela crying alone in the corner. We quickly finish with Mr Anuj to cover Ms Bela again. We knew she wouldn't cry in front of the camera, we act as if we are leaving the scene and get away from their eyesight. What we see next is surprising..
Scene 3 : The meeting of Mr Anuj and Ms Bela
Mr Anuj and Ms Bela were in a relationship few years back. Mr Anuj called off the relationship just because he had to concentrate on his studies (being a chartered accountant he had to) and for him Ms Bela was becoming a distraction. Ms Bela, a psychiatrist took this incident on her heart, tried to study her behavior to check if she is like one of her patients. Yes she was hurt and she couldn't give up upon Mr. Anuj. Eventually Mr Anuj's stubbornness succumbed and they called it off awfully. Ms Bela had came out of that phase but still she wasn't ready to face him. She had buried her anger, rage and a grief for Mr. Anuj deep in her.
It starts raining. We quickly try to pack up. We see Ms Bela trying to find the umbrella but she hasn't brought one. We also see Mr Anuj coming back for her maybe because he knew her and her habit of not carrying an umbrella. They share the umbrella and and sit on Marine Drive. Mr Anuj is found apologizing for his earlier behaviour and Ms Bela smiles, maybe she forgives him. Seems they are settle up and come down on a term.
Though every story doesn't have a happy ending and some have comfortable ones and life is all about accepting the terms rather than trying to understand it..
Though Mumbai broadly has two types of people as mentioned above but they are somewhere related as Ms. Bela and Mr Anuj are. Mumbai cannot run if there is no back bone in it, just like Mr.Anuj could never be successful and had a better life if Ms. Bela was not with him.