"Itni si hasi itni si khushi itna sa tukda chaand ka, khwaabo ke tinko se chal bana le aashiyan"
Taani was listening to this song while she is narrating me her story, it tingles the memories of Tarun in her..but was she sad? Most of you are wrong…No she was not.
Getting over a painful experience is much like crossing monkey bars. You have to let go at some point in order to move forward. – C. S. Lewis
Breakup is a thing that is bogged by the stigma to come with feeling blue, tears, being lonely, urge to not do anything and keep thinking. Is it just that? Taani is happy to have Tarun's memories and accept that phase of their lives (his and her).
The flashback mode!!!!
If Tarun tells Taani : to choose between her best friend and him, that's a danger signal…
If he tells her : he is leaving to study in another country and has no plans for the future, that's a danger signal..
If he tells her : to get physical with him or he would feel like visiting prostitutes…he's coward…a desperate person too. It is a matter of common knowledge that a girl becomes ready for physical contact only if she at first place is emotionally intimate to a guy.
If he does not come to help her reach home when she wanted him to come and it was really late at night..he is careless.
If he tells her to wash her face because she looked dark on a date, She was wasting her time with him….
If he keeps some secrets from her…he is fake
If after staying away months away from Taani for studies, Tarun still does not make plans to meet her, make her feel special in any ways maybe..there is something wrong between them.
These were few things for which Taani never fought when with Tarun, assuming it to be a phase which shall pass. Letting things go was her secret code, How could she be like that? So many years of relationship and they never fought, strange it was..Yes, this happened. We all thought they were a perfect couple. I used to give examples of Taani and Tarun and felt proud for knowing them. Somewhere may be they had to carry that persona of being perfect for each other. Going out and meeting very rarely, not talking much still being perfect. What was that bound them? Yes, the love for each other..whether that was love? Or just a commitment to oblige with the commitment? Maybe (I am still thinking)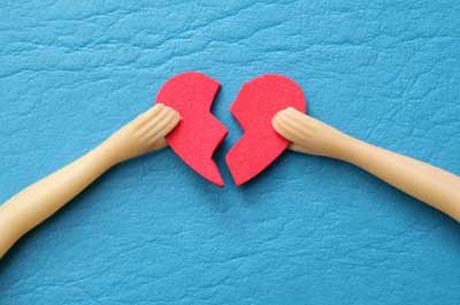 What happens after few years? Taani goes and tells Tarun "I want to BREAKUP with you".. Will he agree? Now he makes attempts to make her feel special, bring gifts, call up friends to convince her because they were a perfect couple, counting on the things he did for her depicting them as favours, digging the things she would be hurt at. The blame game started 'I did this… that …for you….' as if Taani had done nothing, just nothing for Tarun.
Did Taani relent? No, she is an emotional girl..did she cry? Yes but a lot.. However, she used her emotions to pity herself, emerge strong and BREAKUP with him.. To his surprise she NOW fought for all the past events this time.. She ignited the volcano in her that was quiet, resting in her for may be years together..He threw eggs on her character in front of her friends..Believing the allegations to be true, many friends chose leaving Taani even without a discussion. Did she feel worse/broken/lonely? Yes, is she not human?…"kahin pahuchne ke liye, kahin se nikalna bahot zaruri hota hai", Yes, she wanted to come out of it, this time BADLY.. Didn't Taani love Tarun enough this time? She did but not more than She loved herself..She has no regrets for this..They met after they broke-up few times when these lines ran in her mind "Kuch is kadar wo door the Wo mere saamne to baithe the, par iss baar apne nai the".. Yes she felt really odd, felt quiet lonely at times..Those memories, taking care of his slighest wishes, making occasions special for him, fasting for him, suffering because of him in the hope of better days ahead, being with him like a wall in every downside of his life, her friends..everything went for a toss..Why? Because she took a decision for herself.

How did she come out of it? By loving herself more, making a priority list that was full of dust till date. Making time for friends to whom she could not in these years and who stood by her .. You know friends? The ones who would never give up on you.. Taani really loved Tarun, he was her friend..but did Tarun give up on Taani? Yes he did…he went away throwing eggs on her character, calling her a cheat, taking away her friends…So why does Taani cry? Who was Tarun? Not even a friend, had he been one he wouldn't have done so. She deserves to break through this, to live NOW because she chose to be happy by BREAKING UP.

She is smiling now when she narrates this to me…and we sing our favourite song
"Jaayenge kaha sujhta nahi
Chal pade magar raasta nahi
Kya talaash hai kuchh pata nahi
Ban rahe hain dil khaab dam-ba-dam
Waqt ne kiya kya haseen sitam
Tum rahe na tum..hum rahe na hum"
While a few might stumble along this hard choice, and that is also okay. Ask yourself, "How could this pain be an invitation to grow?" If you are patient and listen closely, the answer will find you. It takes time undoubtedly. Rules are simple, listen to yourself, if something is not right, your conscious would tell you. Do not be a coward in suppressing that voice. Make the braver choice, open your heart to the possibilities of new beginnings and more joy. What emerges may surprise you.
"Sometimes the wrong choices bring us to the right places."