This is how Google 'Allo' looks like since its launch :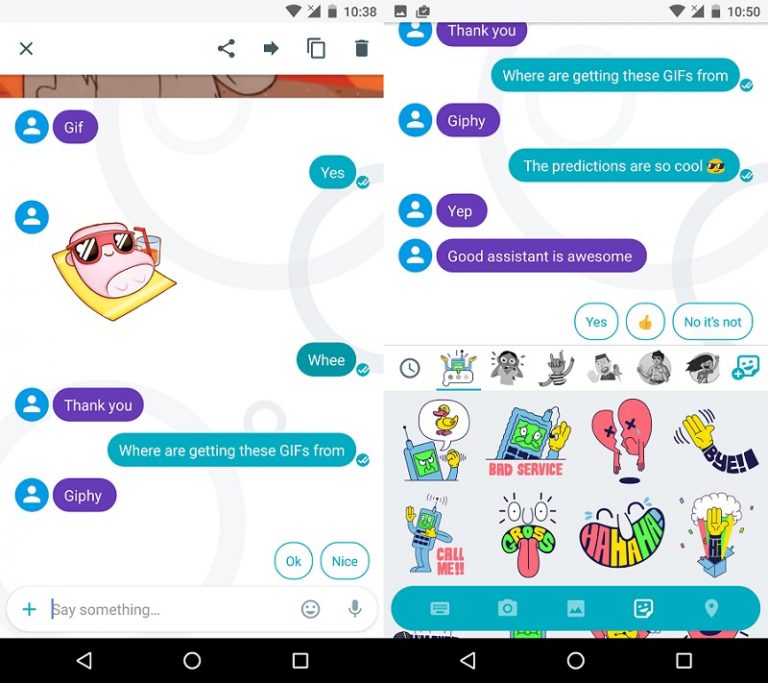 Google on Monday i.e. 05.12.2016 introduced Hindi language capabilities in its Google 'Allo' smart messaging app in a bid to take the Allo experience to millions of users in India.


Announcing its launch Amit Fulay, Group Product Manager, Google said,

"Since it's launch, Google Allo has received a tremendous response, especially in India, which has one of the highest numbers of Google Allo users. The Google Assistant, in particular, is one of the most loved features in Google Allo – one in every 12 messages in group chats are messages to the Google Assistant. We are enthused by this and today's launch enables us to extend these features to the next millions of users in a language of their choice."
Google at its Make for India event in September had promised that Allo will receive Hindi Assistant later this year.

Google also announced that India has the highest number of Allo users. With the latest feature, Google Assistant in Allo will now understand and respond in Hindi. To start talking in Hindi inside Assistant, Allo users will have to say 'Talk to me in Hindi', or they can also change the language preferences from the settings option on the device.


'Smart Reply will recognise the language you're chatting in and begin to show suggested responses in that language,' says Google in a press statement.

Allo is a smartphone chat application based on machine learning which features 'Smart replies' for Android and iOS platform and will start rolling out 'Smart Reply' in Hindi language as well in the coming few days as per the statement from Google.

Google has already rolled out the Hindi capabilities for Google Now where it automatically detects the language and shows results in Hindi.